FOR IMMEDIATE RELEASE
04.05.2019
St. Louis, Missouri, April 5, 2019 – Carboline is pleased to announce the release of Plasite 4550 HT. Plasite 4550 HT is a highly chemical resistant reinforced epoxy novolac tank lining created to simplify and foster a quality installation.

Plasite 4550 HT is a heated plural component novolac-epoxy lining. Its lack of amine blush simplifies holiday testing, spot repairs and unnecessary delays.

"Plasite 4550 HT has a combination of features that result in higher quality lining installations: smooth application, wide acceptable thickness range, positive curing in cold conditions and a long recoat/touch-up window. In comparison to many high performance linings, Plasite 4550 HT is blush resistant, which is particularly important when applying in cold conditions," said Mary Roley, Technical Director - Innovation.  

This lining can be easily sprayed in a smooth, uniform film from 12 mils to 40 mils in one coat for maximum quality and durability. It continues to cure at 20°F and can be placed into service the next day in normal temperatures.

"We saw a need in the market to provide the customer with a one coat, high build epoxy novolac lining formulated to protect tanks and cargo in a variety of services. Plasite 4550 HT is the next generation of our popular Plasite 4550 product line. Plasite 4550 HT fits in markets currently using Plasite 4550. In addition it offers improved temperature performance and better cathodic disbondment resistance," said  Doug Moore, Director - Global Product Line.

Plasite 4550 HT provides a one coat lining ideal for protecting tanks and cargo in a variety of services.
Click here for more product info.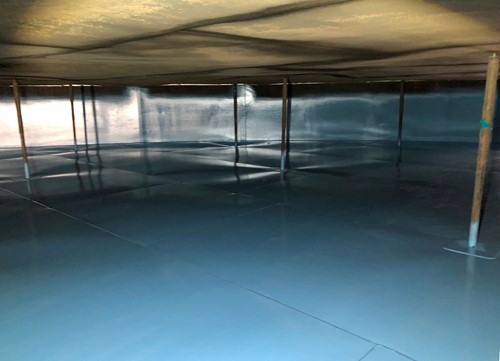 About Carboline Company
Carboline Company is a St. Louis-based coatings manufacturer with a global reach. The company, founded in 1947, produces high quality performance coatings, linings and fireproofing products in more than 20 manufacturing facilities around the world. Carboline's cutting-edge research and development center is a reflection of their commitment to remaining at the forefront of the protective coatings industry. For more information visit www.carboline.com.
Media Contact:
Jane Woodall, 314-644-1000 x 2340, jwoodall@carboline.com