FOR IMMEDIATE RELEASE
12.03.2020 
St. Louis, Missouri, December 3, 2020 – Carboline is pleased to announce the release of Rustbond PS. Rustbond PS is designed to improve coating adhesion to minimally prepared surfaces with superior surface tolerance.
Rustbond PS is the next evolution in primer/sealer technology. The low VOC formulation and penetrating properties make this product an excellent choice for any project that requires a coating to perform in less than ideal situations. It provides excellent wetting and wicking characteristics that help penetrate and seal the existing surface, increasing the coating system's long-term performance. It produces very low stress on substrates during application and cure, making the coating ideal for applying areas where surface preparation methods are restricted or forbidden for non-immersion service. Rustbond PS can be top-coated with a wide range of coatings, allowing customers to employ it as a universal tie-coat.
"We saw the need to create a product that has superior surface tolerance, which minimizes surface preparation requirements. Rustbond PS has good adhesion and the ability to be applied over many aged coatings and tight rust instead of spending time and money to remove them," said Doug Moore, Director - Global Product Line.
Rustbond PS displays an extended pot life, and combined with Additive 8505, it cures down to 35°F (1.7°C), allowing for year-round application. It features user-friendly application properties via brush, roller, and spray, demonstrating a broader tolerance of dry film thickness.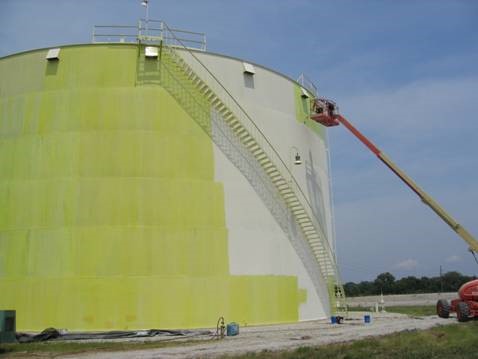 About Carboline Company
Carboline Company is a St. Louis-based coatings manufacturer with a global reach. The company, founded in 1947, produces high-quality performance coatings, linings, and fireproofing products in more than 20 manufacturing facilities around the world. Carboline's cutting-edge research and development center is a reflection of their commitment to remaining at the forefront of the protective coatings industry. For more information visit www.carboline.com.
Media Contact:
Jane Woodall, 314-644-1000 x 2340, jwoodall@carboline.com