06.17.2020
We are proud to be part of two projects that were presented awards at the CoatingsPro Contractor Awards for 2020. Coatings Pro presented the awards virtually on June 17, 2020, due to the cancellation of the Corrosion 2020 conference.
Industrial Steel Category:
N.Y. State Industrial Coatings based out of Rochester (Jeff DeFranco) for the "Exterior Million Gallon Steel Plate Holding Tank" project. This project used a coat of Carbocoat 8239, a stripe coat of Carbocoat 8239, Carboguard 890 for deeply pitted areas, and a top coat of Carbothane 133 LH. This project won third place! Photos courtesy N.Y. State Industrial Coatings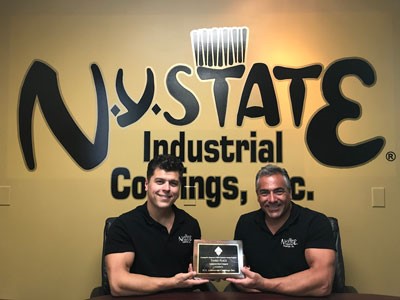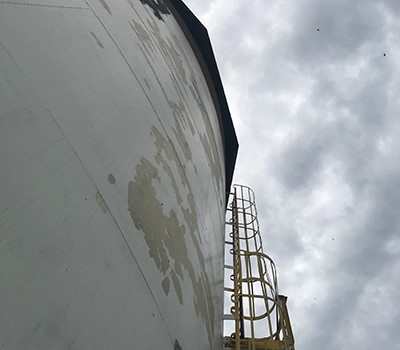 High-pressure detergent powerwash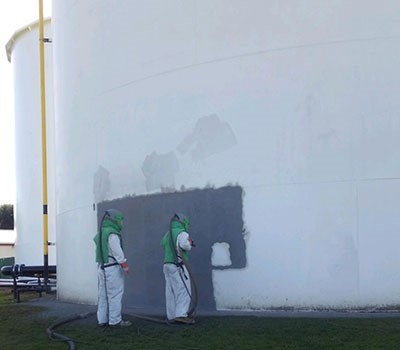 SSPC SP6 full coating removal, commercial blast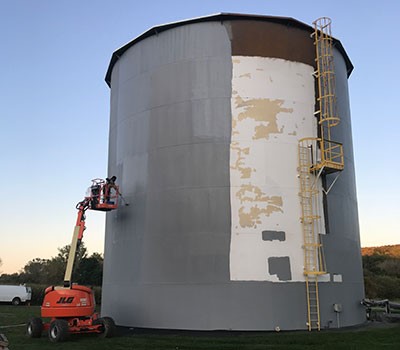 Application of first coat Carbocoat 8239, immediately after blast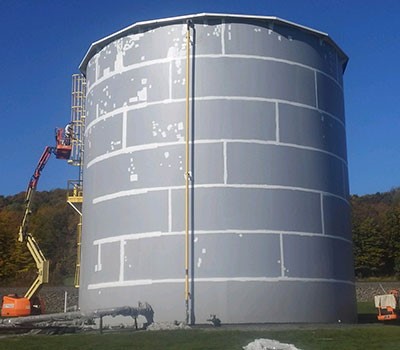 Stripe coat of Carboline 8239 and spot application of Carboguard 890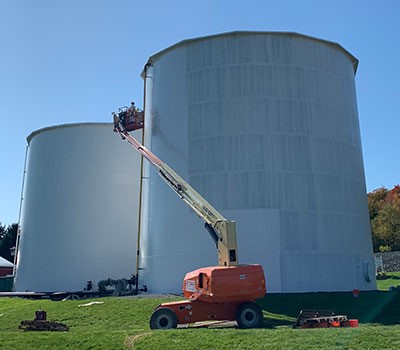 2nd full prime coat on right, finish coat Carbothane 133 LH on left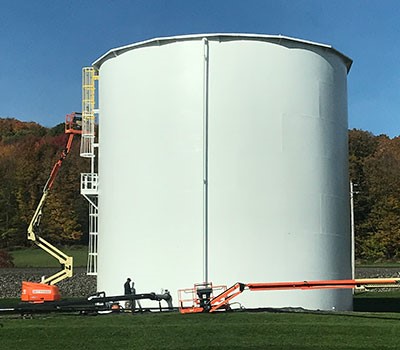 Completed application of Carbothane 133 LH in accordance with manufacturer's recommendations (Finished Product)
Industrial Concrete Category:
Robert Haines Co. (Kurt Evans) for the "Indianapolis International Airport Stormwater/Deicing Basins" project, using Carboline Reactamine 760. This project won third place! To collect stormwater and keep the airport fields dry and clear of standing water, the Indianapolis International Airport created these massive stormwater basins. The airport needed a lining that could resist the glycol and water in the de-icing mix used during the winters that end up in the collection basins to protect the concrete from corrosion. A primer of Phenoline 311, top-coated with Reactamine 760, was the system selected to protect the concrete. Aside from the chemical resistance, some of the benefits of this system are the cold temperature cure, fast cure and walk-on time, and excellent barrier properties with low permeability. Other outstanding features include a single-coat application of 60-125 mils, that creates an actual monolithic film, providing exceptional abrasion, impact, and tear resistance.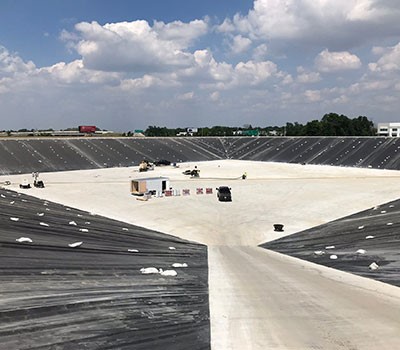 Uncoated basin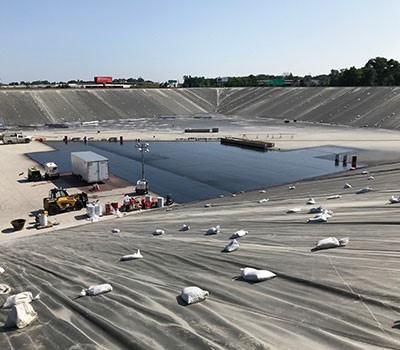 Partially finished basin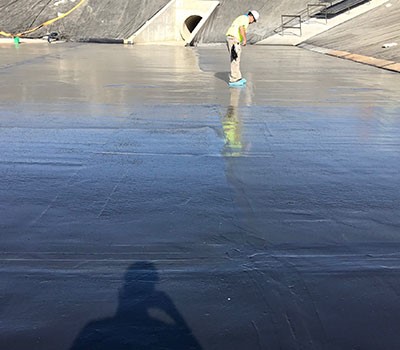 After night application
About Carboline Company
Carboline Company is a St. Louis-based coatings manufacturer with a global reach. The company, founded in 1947, produces high quality performance coatings, linings and fireproofing products in more than 20 manufacturing facilities around the world. Carboline's cutting-edge research and development center is a reflection of their commitment to remaining at the forefront of the protective coatings industry. For more information visit www.carboline.com.
Media Contact:
Jane Woodall, 314-644-1000 x 2340, jwoodall@carboline.com