Coatings for Corrosion Control in Wastewater Environments
Originally Presented: Tuesday, March 16, 2021
Wastewater asset owners are constantly faced with corrosion-related challenges within their systems. Now more than ever, it is imperative to understand where this corrosion occurs and to have an awareness of the different means to combat it. 

One method involves utilizing protective coatings and linings to provide barrier protection to the substrates within these structures. While we acknowledge that there are other available methods, our focus will center around coatings and linings and how they can best be used to protect structures within this aggressive environment.
Follow the link to view the webcast: Link to Materials Performance
100%-Solids Linings for the Water/Wastewater Market
Originally Presented: Tuesday, November 10, 2020
Over the last few decades, air quality regulations and other concerns have pushed coating manufacturers to develop more high-solids and even 100%-solids technologies. There are numerous applications within the wastewater market where these technologies have been—and will continue to be—used. In addition, the water storage market, with looming regulations such as NSF 600, is seeing more and more of these products being used for interior linings. These materials offer many advantages, including longer service life, faster return to service, and building at higher film thicknesses. This presentation aims to lay out some of these advantages in greater detail while showcasing some of the areas where 100%-solids linings are commonly used in water and wastewater applications.
Follow the link to view the webinar: Link to PaintSquare
Protective Coatings - Global Topic: Coating Considerations - Water/Wastewater Treatment Plants
Originally Released: December 16, 2020
Brian Cheshire was a guest speaker in this episode of Jim Kunkle's Protective Coatings series of episodes. "The service conditions in water and wastewater treatment plants cause facilities (infrastructure) and equipment to be susceptible to degradation. The role of protective coatings is to protect metal substrates from corrosion and concrete from chemical attack and deterioration.
Follow the link to view the webinar: Link to YouTube
Types of Coatings and When to Use Them
Originally Released: November 2020
SSPC Podcast: "On today's episode of the SSPC Podcast, Bree and Mike discuss the different types of coatings systems with Vice President of Protective Coating Services for ABKaelin, LLC, Troy Fraebel and SSPC Technical Services Specialist and PCCP Support Don Molinari. Stay tuned at the end for SSPC's Coatings Talk with Jim Kunkle where Jim sits down with Brian Cheshire, Market Manager of Water and Wastewater at Carboline Company.​"
Follow the link to the podcast: Link to SSPC Podcast
Additional resources on Solution Spot
Additional resources on Water & Wastewater
ABOUT BRIAN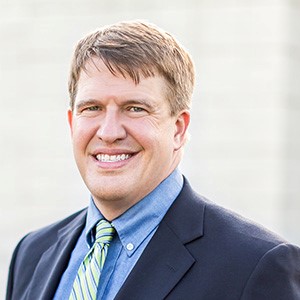 BRIAN CHESHIRE
Market Manager - Water/Wastewater, Carboline Co.
Brian Cheshire is an 18-year veteran in the coatings industry, with time spent at several national coating manufacturers. He is a NACE 2 Certified Coatings Inspector and is a member of SSPC. In addition to these affiliations, he is also a member of the American Water Works Association (AWWA), the National Rural Water Association (NRWA), the Water Environment Federation (WEF), the International Concrete Repair Institute (ICRI), as well as the American Concrete Institute (ACI). As the Market Manager for Water/Wastewater at Carboline, Mr. Cheshire guides the overall market strategy for the company in this key market.