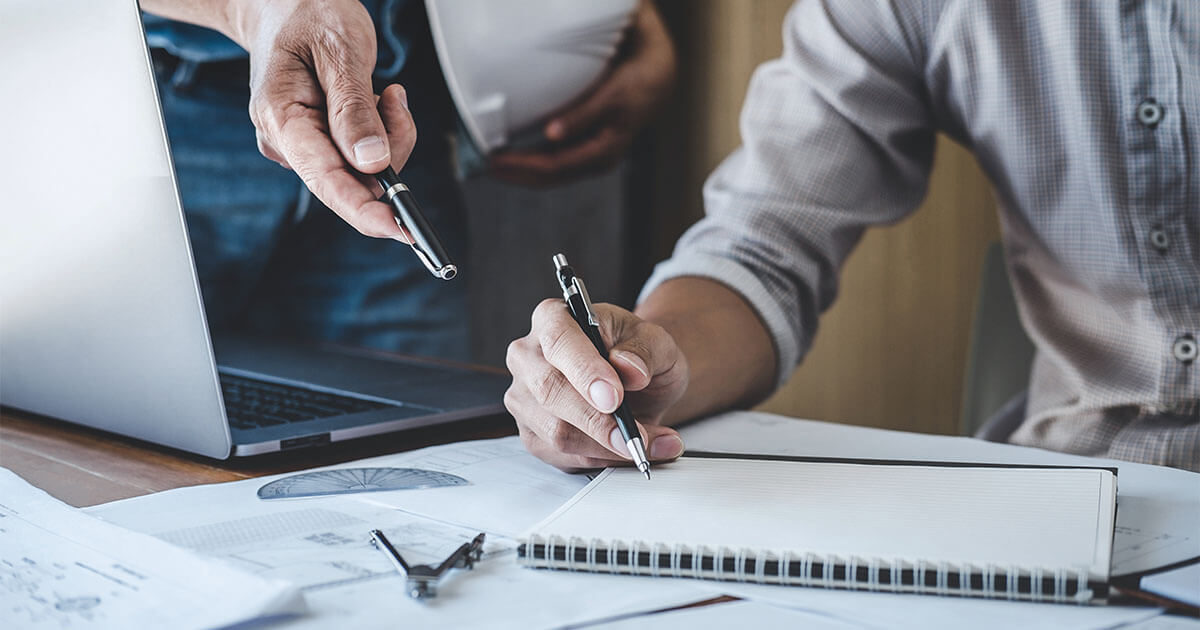 In a post-pandemic world, many companies have faced the challenge of determining how best to move forward when it comes to their business operations. For instance, what needs to change? What should stay the same? And which problem areas and blind spots need to be addressed?
Upon reflection of these questions, many companies in the industrial and process industries have realized the increasing importance of leveraging single-source supplier partnerships. This industry trend for 2022 will be seen as more partnerships begin to emerge in the months and years ahead.
Here are three benefits of leveraging a single-source coating supplier partnership:
1. A More Consistent Return on Your Cost of Capital
Companies are increasingly demanding a more conservative and consistent return on their capital, given all the unknowns that still cloud the future of almost every industry. In the industrial coatings world, this can be accomplished by establishing a single-source supplier partnership with a coatings manufacturer that you already know and trust. Although this partnership is far more than just a transactional relationship, it allows companies to group large purchases in order to gain more "favorable" pricing and, ultimately, save money.
2. Allows Earlier Engagement for a Streamlined Process
When a company leverages the power of single-source supplier partnerships in the industrial coatings industry, this allows one coatings manufacturer to support the project from initial planning through completion—greatly optimizing the process as a result. Some key benefits of this partnership include earlier engagement, more touchpoints within the buyer's organization and a highly streamlined technical path for procuring materials, as well as valuable insights that can be shared leading up to the execution phase.
3. Supports the Case for New Transactions & Infrastructure
In order to justify the use of capital for new transactions and infrastructure, a company must be able to present a unique value proposition for a given project. Leveraging single-source supplier partnerships helps to support the case for this investment. Not only does it greatly streamline contract structures, but this type of partnership also optimizes supply chain methodology and the recruitment of appropriately skilled labor.
How Single-Source Suppliers Bridge the Procurement-Supply Chain Divide
By establishing a single-source supplier partnership at the entry point (i.e., contract management) of the supply chain, this ensures not only a successful project outcome but also a long-term relationship with significant upside benefits throughout every part of the process. Ultimately, this efficiency is where your company will find the most valuable "savings."
If we take this down to the level of a manufacturer (or vendor), the industrial materials necessary for a processing facility would include:
Polymer steel products for equipment
Other specialty coatings
One approach could be to consider these coatings as a portion of spending, and the labor associated with those coatings as a related cost. This would be the "transaction" piece—the actual dollars spent against a purchase of labor or goods. In addition to this, though, is the tremendous added value regarding material selection. For example, every time an operator puts out an RFP to control or buy materials directly, there is a weighting system for factors such as pricing, availability, technical service, innovation, and technology. Increasingly, this system is weighted heavier toward more technical items because they tend to add the most significant value.
As a project example, let's take a look at the below chart, which allows us to assign a dollar value to each area both directly and indirectly. For instance, the "Design Partners" stage of the supply chain would require significant research, material procurement, prior market history, the ability to resolve unforeseen field issues, and environmental considerations for each material type. Given the 25-30 products listed on an average specification, it would be a considerable undertaking to complete this stage thoroughly. Therefore, if a mechanical engineer's billable rate was $100/hour, you would save at least 40 hours—or $4,000—for that stage alone by leveraging a single-source supplier partnership.
| | | |
| --- | --- | --- |
| Project Consideration & Commercial Evaluation | Design Partners – Sharing best practices and reviewing project outcomes | RFP/Bidding Support – Normalizing bid tabs and effects of materials |
| Post RFP Award – Subcontractor engagement, training setup, and final material updates | Execution/Field Support - QA elements, troubleshooting, and alignment of contractors and materials | Project Completion – Turnover package, documentation, and handoff to operations |
Another example would be the "RFP/Bidding Support" stage. This direct cost may be even more impactful, considering it could involve reviewing up to 90 different product types and their related benefits. The stakes become even higher with the need for more technologically advanced solutions or additional materials for life-safety scenarios.
To stress this point, a major North American project in the last few years resulted in a $50-million-plus change order due to the selected product's lack of performance in the environment. While there were many factors that led to this failure, one significant oversight was that the organization did not leverage a partnership with a trusted coatings supplier for this project, merely for the sake of yielding small commercial savings. Had it consulted with a sole-source coatings supplier upfront, the company would have gained tremendous technical value and project certainty, and the change order likely would have been avoided. This $50-million loss doesn't even account for the significant time and money spent researching the problem, conducting further testing, rebidding, consulting with experts and addressing reputational damage.
Although not all companies or projects can support a single-source supplier partnership, too many alliance opportunities are often overlooked or not even considered for various reasons. One common argument is that they allow vendors to score higher pricing due to a lack of competition. However, this can be easily deconstructed and disproved with an open book for similar market projects.
Over the next few years, we will hopefully continue to see more of these single-source supplier partnerships emerge among those companies savvy enough to implement them.
Want to Partner With Carboline as Your Single-Source Coatings Supplier?
Contact our Engineering Services team to learn how Carboline can support your future project.