Few products we encounter in life or business are regarded as industry standards. Even fewer hold such high esteem for decades in a row.
We think Carbozinc 11 is one of those rare products. It's stood the test of time because the assets it protects have done the same.
Nowhere is this staying power more evident than in the case of two bridges in Missouri.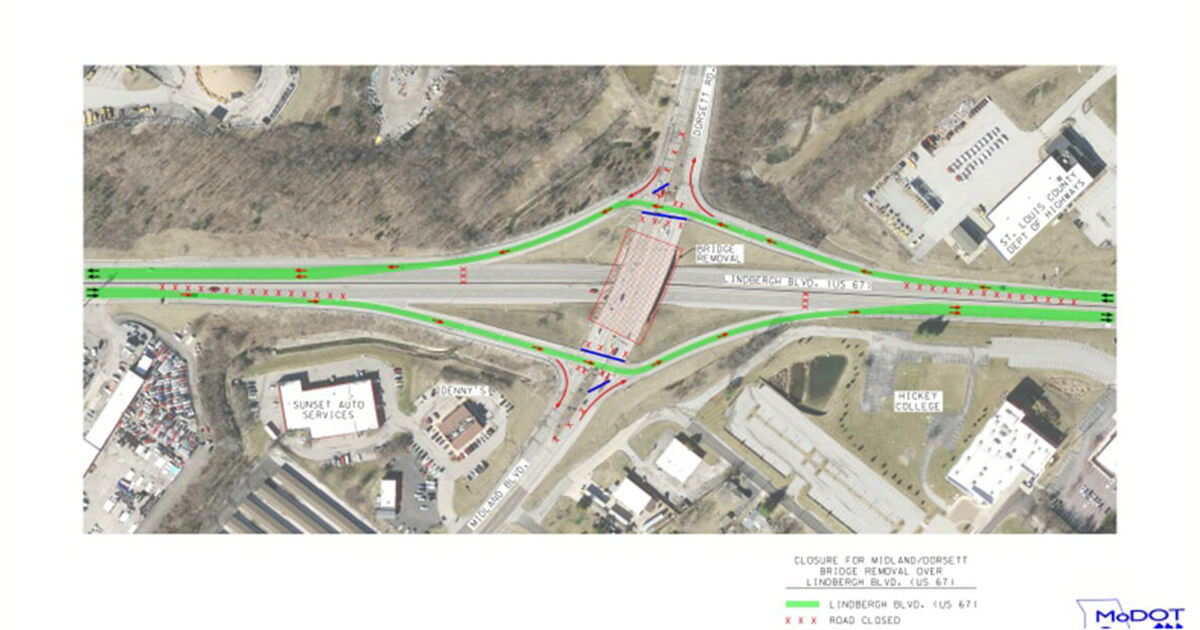 First, learn how Carbozinc 11 was applied as an experimental alternative coating on a highway bridge in rural New Haven, Missouri.
Then, read about its selection as part of a bridge replacement project 50 years later and 64 miles away in suburban St. Louis.
Comparing a Cost-Saving Alternative
Missouri Highway E meanders through parts of Franklin and Gasconade counties, past the woods and farms of wine country. 
The highway meets Pin Oak Creek just southwest of the small town of New Haven. A new bridge built in 1969 to cross the creek was the scene, in October of that year, of an experiment.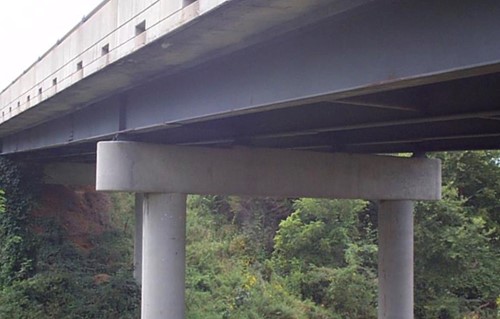 Instead of coating bridge A-2107 in the three-coat lead-based alkyd system the Missouri Highway and Transportation Department (MHTD) normally specified, the Department—now called MoDOT—had specified Carbozinc 11, an inorganic zinc primer that had demonstrated exceptional corrosion protection performance.
One reason for the change was that the three-coat system that had been the standard of the time was slow and cumbersome to apply. Another was that it was leaden. Better, less toxic alternatives had emerged, and it was time to try one in Missouri.
In addition to evaluating the Carboline product, MHTD also wanted to test airless spray application of the coating. No contractor in Missouri prior to that point had used airless spray equipment.
Whatever MHTD or the coating applicator thought of Carbozinc 11 or airless spray application at the time is lost to history. We only know that inspectors kept a close eye on certain areas of the bridge's steel beams where small amounts of rust had formed. A memo from July 1970 remarked that "badly painted areas were spotty and small and were mostly in areas which were masked from the direct spray by some sort of protrusion."
The rest of the coating was apparently in great shape. Follow-up inspections in 1971 and 1977 confirmed this, as did an inspection in 1989 initiated by Carboline's own Tom Calzone. Tom had wanted to see how well the coating held up after 20 years of no maintenance.
"Corrosion was estimated to comprise less than 1 percent of the surface" of the bridge, according to a story Tom co-wrote with an MHTD representative in the April 1990 Journal of Protective Coatings & Linings.

Not bad.

And even better, Tom went back to New Haven a decade later, just before the bridge's first repaint. Of this visit, he wrote, "My inspection of September 1999 discovered well under 1% rust with the condition hardly changed from my last visit 10 years earlier."

He also remarked on how three decades of exceptional performance translated to an appealing lifecycle cost. According to his calculations, 30 years after Carbozinc 11 was applied to bridge A-2107, the cost per square foot per year of this corrosion protection had dwindled to just half a cent in 1969 dollars.
"Remember, this was the Missouri crew's first airless spray application and their first inorganic zinc application," Tom wrote. "They are still using inorganic zinc today."
Corrosion Protection for a Crucial Suburban Road
Sixty-four miles east of bridge A-2107 and 50 years later, MoDOT again specified Carbozinc 11 for corrosion protection on a new bridge.
Midland Boulevard is a vital thoroughfare in north St. Louis County, connecting some of the metro's mature inner suburbs to arterials and highways as it winds its way northwest. At the U.S. 67 interchange, it turns into Dorsett Road, a high-traffic commercial and industrial roadway connecting the community to Interstate 270.
The overpass that originally carried Midland/Dorsett over U.S. 67 was built in 1970, the year after bridge A-2107 was laid across Pin Oak Creek near New Haven.
But while little has changed on Highway E, a great deal has changed in suburban St. Louis County. Over the years, continued growth in population and economic activity brought more people, more vehicles, and more freight here than the 1970 bridge could bear. MoDOT announced the bridge would go out of service for a full replacement during the summer of 2019.
"(The bridge) is more than 45 years old and is in deteriorating condition," MoDOT told the community. "Due to the existing condition of the bridge, it needs to be replaced."
Its replacement is a standard-seeming four-lane, two-way highway overpass, and its steel is protected by the industry-standard inorganic zinc primer.
Things are a lot different today than in 1969. There are few constants. But one of them is the exceptional performance of Carbozinc 11.