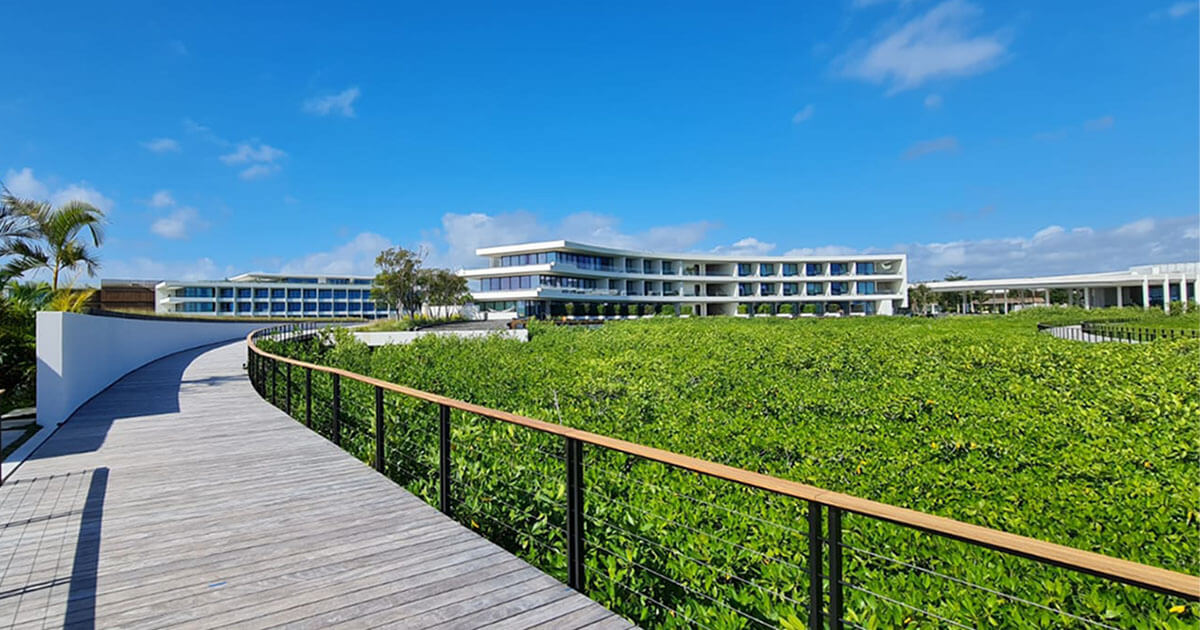 The Mexican state of Quintana Roo—and the Caribbean waters just offshore—are an ecological and historical treasure.
The ocean here is clear and warm. Sun-seeking tourists love the beaches. Inland jungles support immense biodiversity and contain, here and there, white stone ruins marking the principal settlements of the ancient Maya.
Locals know well another highlight of the coastal landscape, one which the rest of us usually overlook: mangrove forests. One of them, the Sian Ka'an Biosphere Reserve, is so critical to the regional ecosystem that it became a UNESCO World Heritage Site in 1987. Its name comes from the Yucatec Mayan language and translates to English as "gate of heaven."
So when a real estate group began building two resorts on property dominated by mangroves not far from Sian Ka'an in 2016, the project needed to balance the practical concerns of construction against strict mandates to minimize environmental impact.
Together, the resorts total nearly two million square feet of lodging, dining, entertainment, and spa service space. Fireproofing was required for the resorts' structural steel, and given this unique environment and the rules in place to protect it, selecting the right products was essential to success.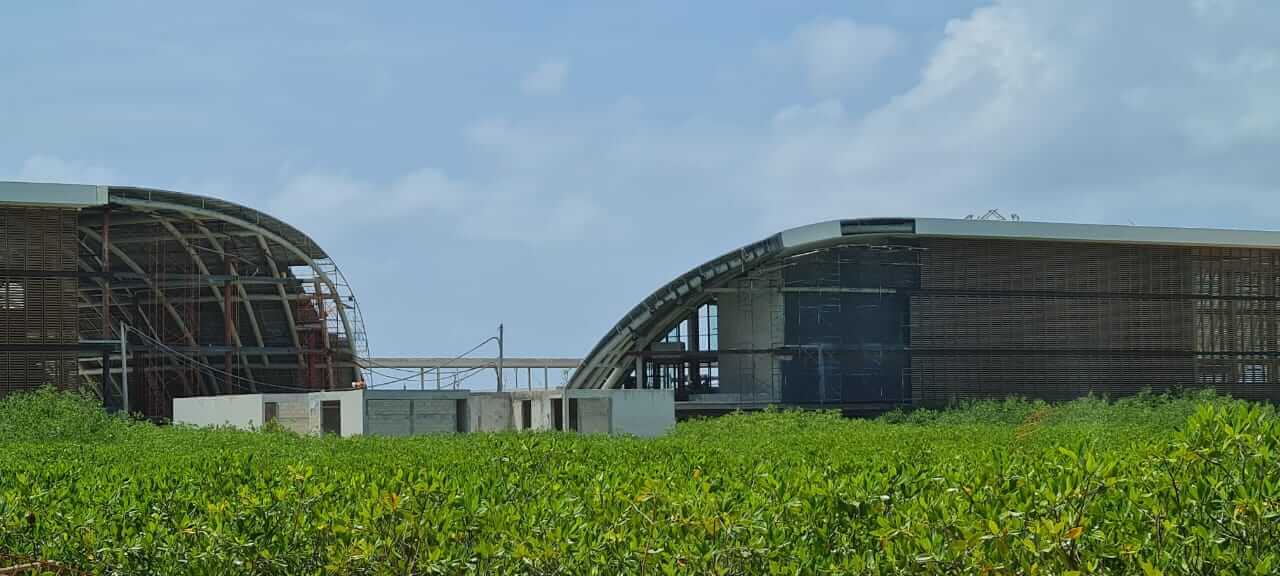 The Right PFP Portfolio
Mayan culture inspired the design for the resorts. The idea, according to the architecture team, was to evoke the mysticism and richness of this indigenous culture while immersing guests within the predominant ecological feature of the property: a vast mangrove forest.
But to achieve the reward of bringing travelers in such close touch with the mangroves, building crews made a substantial effort in ensuring their preservation.
For our part, it meant helping to specify the ideal passive fire protection (PFP) products from our comprehensive portfolio.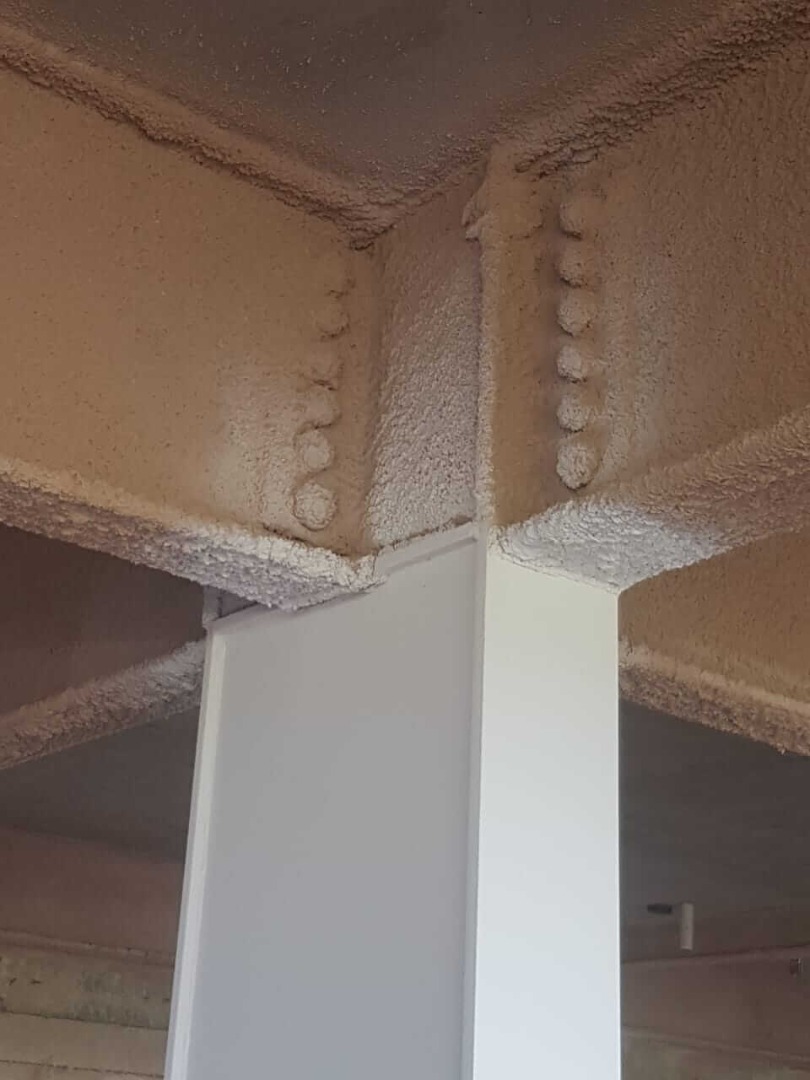 A total of seven Carboline PFP, primer, and topcoat products were specified, reflecting the wide variety of settings and circumstances in which fire protection was required: Some structural steel would be protected from external exposure, but some would be exposed to the elements; some would be hidden from view, but some would be prominent.
One of the primer products specified was Rustbond, a flexible epoxy amine. It is an extremely high-solid formula ideal for use when environmental or occupational safety concerns prohibit the emission of volatile organic compounds (VOC).
The other primer specified on this project was Carbomastic 615, an epoxy phenalkamine most traditionally applied in marine applications. In addition to its excellent saltwater corrosion resistance and ability to cure under water, it was an ideal selection on this project because it can be applied on marginally prepared surfaces. It was applied in areas where environmental rules prohibit abrasive blasting.
Southwest Type 5MD medium-density gypsum-based cementitious fireproofing was applied to structural steel members in closed interior spaces. It is the economical choice to achieve fire rating requirements provided frequent or prolonged exposure to moisture can be prevented.
Southwest Type 7GP Portland cement-based cementitious fireproofing was applied to structural steel members in semi-exposed (though not visible to guests) locations where high humidity and contact with moisture was anticipated.
A/D Firefilm III intumescent fireproofing was applied to structural steel members located in guest-facing spaces where aesthetic appeal was desired. Intumescent fireproofing products appear much like paint and are far more appealing to look at compared to cementitious products. A/D Firefilm III contains very low VOC content and is LEED-compliant.
Carboguard 890 VOC, a highly chemical resistant epoxy mastic coating, was applied as a primer on decorative steel members. It was followed by Carbothane 133 HB, a high-build polyurethane finish coat chosen on the strength of its resistance to chemical exposure and abrasion in addition to coming in a wide range of colors.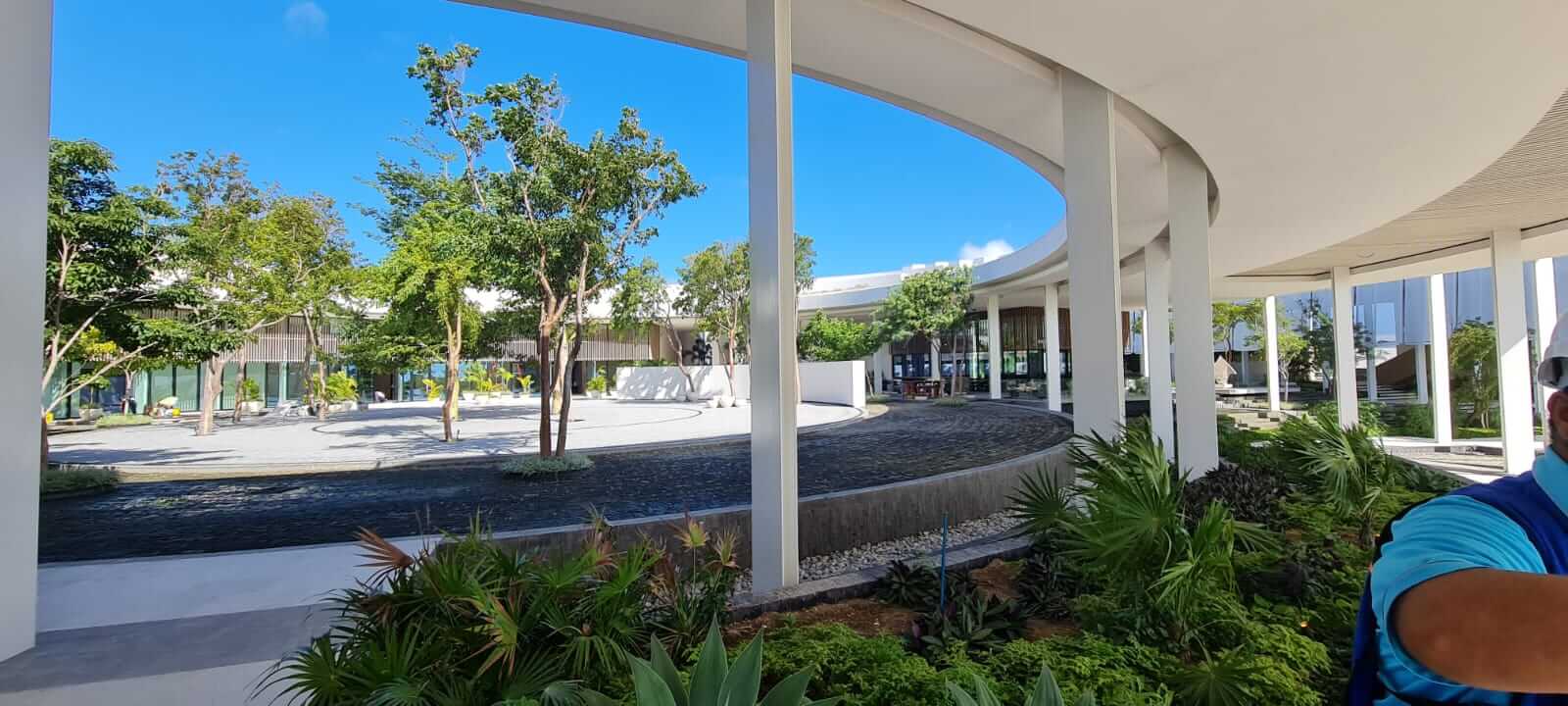 Quiet, Comfortable, and Safe
One of the two resorts—the St. Regis Kanai—opened in spring 2023. The other, known as Edition Kanai, will open soon.
Far from being Spring Break, early reviews from its first guests proclaim St. Regis Kanai as a place for peace and quiet.
Carboline can't take credit for that. We can take some for helping make the resorts safe.
And we're also proud because that safety was achieved without sacrificing the ecosystem these resorts were meant to honor.